Ministry of Health
Diversified support to help you with your documents
Ministry of Health
We offer diversified kinds of support which are respectively; 
• Document verification through the approved procedure.
• Evaluation of Medical Professionals
• Licensing Transformation from DHA to the Ministry of Health.
• Ministry of Health License Upgradation.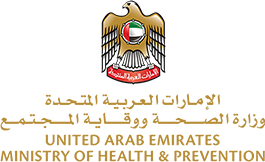 "Eagle Management Services is very well aware of the entire process because of its years of experience in the Dubai Market. We have also successfully registered ample products in Dubai and the UAE, which are also inclusive of medical products.
Our service agents and business setup consultants can handle the whole registration process with ease and transparency. Once you depend on us, you will never have to consult anybody else about anything regarding the registration.
We accept your feedback wholeheartedly, and we will also be there to help you out regarding any issue, even long after the registration process is completed. You can also freely tell us about any of your requirements.
We will always be there to help you."