Dubai Healthcare Authority Services
Get the best health services
Dubai Healthcare Authority Services
Services for individual/patients
–
Services for health facilities
–
Services for health professionals
–
Services for Business/corporates
–
Services for government entities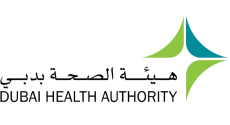 The healthcare sector in Dubai is rapidly growing and developing, where our facilities are getting noticed and new professionals are getting a chance to work there. Our team provides licensing services in various categories of the medical department. Many medical professionals are practicing licensing services in Dubai.
It is important to remember that the rules, regulations, and complications of receiving a license in Dubai are quite numerous, but they are properly managed by our organization. By dealing with government departments in the healthcare sector, Eagle Management Services got accustomed to the regulations and systems of those places.
Our business setup consultants are capable of providing you with the correct process along with the necessary details. Our organization is updated and acknowledged about any changes in the licensing rules and regulations.
You can receive a professional license in the shortest possible amount of time. The special arrangements for opening a medical facility start with our best association with various departments which are, respectively, the Ministry of Health, Dubai Health Authority, Federal Authority of Nuclear Radiation, and Dubai Hospitals. These are also regarded as the primary authorities to deal with when opening a healthcare institution.