Dubai Courts
Dubai Courts Notarize all your documents
Dubai Courts
Notarization of all documents and contracts which are directly or
indirectly related to your personal or professional business matters.
• Authentication of all the signatures and documents being a part of the
business registration in Dubai.
• Conducting affidavits, power of attorneys as well as wills on a given
request.
• Conducting arrangements inclusive of the selling and purchasing
agreements for various properties in Dubai.
• Drawing up the article of association and memorandum of  the
association during the company incorporation in Dubai.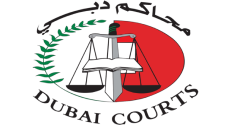 Eagle Management Services Provision for offering Dubai Court Services

The customer service agents, along with experts and specialists of Eagle Management Services, assist in procuring and propounding all kinds of Dubai Court services to the general public of Dubai. They remain in constant availability and are available to offer any kind of support and guidance to any needy person.
In certain cases of any dispute or hindrance, Eagle Management Services always puts their complete effort into finding a settlement, depending on the regulations and legal systems, for attaining justice and the proper rights of all the concerned parties through the medium of mutual consent.
As a part of the Dubai Court services themselves, Eagle Management Services asserts certain jurisdiction over the authentication of personal affairs or matters. Our offerings are intermediate support in certificate services, legal document attestation, marriage contract attestation, and social status provision, remaining at the same level with Dubai Court.