Amer
Process your visa application through Amer
Amer
Eagle Management is the 3rd center that opened Amer services.
Amer Centers specifically process visa applications. They are operated under the complete supervision of the General Directorate of Residency and Foreigners Affairs (GDRFA). All type of Immigration applications are processed in our centers:
Issuance of Entry Permit
Employee Visas and  Residency
Cancel Visa
Green Visa
Family Visas and Residency
Establishment cards
Golden Residency
Job seeker Visa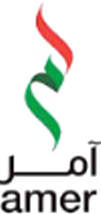 Eagle Management Services is a government-authorised provider of Amer services in Dubai. Eagle Management Services' customer service provider, specialists, and experts simplify the legal and governmental procedures in the UAE for you so that you can spend more time on your business activities and operations.
Our experienced and skilled teams provide valuable offerings regarding Amer services. The offered services are fast, transparent, reliable, and classy. Eagle Management Services, as a whole, delivers UAE visa services, PRO services in Dubai, Government services in the UAE, and personified Services.
Our Services have helped us retain customers, and they are more than satisfied with our extraordinary processing and programming. Our documentation services minimize operational costs and overall expenses while accelerating additional profit. Eagle Management typing services are also affordable and cost-efficient.
Eagle Management Services: End-to-End Support
We, here at Eagle Management Services, assist you in organizing and managing any type of visa. Our various services are inclusive of work permits, DED licences, and any kind of application, submission, approval, and delivery process for the GDRFA and DNRD services. With a skilled and expert team and the provision of constant guidance and assistance, our mission is to bring you the most convenient and cost-efficient services.
Our support will help you obtain clarity, transparency, smoothness, and simplification in every procedure you wish to conduct.